Health, Beauty and Wellness Treatments
in Orange County
Jannaé Institute is a leading health, beauty, and wellness facility located in Orange County. Jannaé's 30 years in alternative wellness has allowed her to bring a unique perspective in complementary healing modalities. Jannaé and her team specialize in individualized treatment programs designed to reduce fat, tighten skin, enhance natural beauty, reduce wrinkles, and improve overall health and wellness. Our personalized treatments are designed to promote your happier and healthier self.
We believe in trying it before you buy it! That's why Jannaé Institute offers 50% off your first body or face treatment. This initial treatment works as a great test to see how your body responds to it. From there, we work with you to identify your goals so we can guide you to the best type of treatment that will suit your needs.
Our wellness services include body treatments, face treatments, detox and recovery treatments, and more. At Jannaé Institute, we reduce cellulite, lift and tone the body, and resurface the face. Our goal is always to help our clients look and feel better through our individualized treatment plans. We take pride in helping our clients reach a happier and more confident state of being. So, whether you wish to address the body or face, we approach each treatment with unparalleled finesse and care. Get in touch with the Jannaé Institute today to schedule a consultation.
A Visit to Jannaé Institute Includes:
Scan

We analyze your body to determine the most effective treatment

Recommendation

This includes advice on lifestyle, nutrition, supplements, and a custom treatment plan

Advanced Procedure

Combining technologies applied with experience to deliver the best results possible, based on your individual scan result

Maintenance

We're always working with our experts to continue your results!
Schedule an Appointment
The Jannae Difference would benefit
Executives - To keep them on top of their game
Performers - Quick recovery
New Moms - The best mommy bounce back
Anne, 41, Business Owner
Life continually evolves - Jannaé facilities my "re-set" with each change within my body, mind and spirit. So, I am able to maintain my peak in the midst of each evolution." - Lisa Maria, 53, Retired Corporate Owner Jannaé experience - hard to describe - each session reveals more. She helps restore "my balance".
Brad, 41, Life Coach
Pain has been a part of my life for years due to numerous injuries from motor cross racing, snow skiing, and many other crazy activities. After my first PEMF, I felt enormously better and I knew something was different. After 9 sessions, I was pain free. I cannot recommend Jannaé, her wise guidance and her state of the art equipment enough!
JLB, 52, Business Owner
I am experiencing a new "inner peace", I'm no longer attached to "outcomes". I'm less resistant to taking the positive action steps to further my own well-being. I feel totally present to life and all of its goodness coming to me!
Dr. Christine Sinclair
Jannaé is for those desiring to go to the next level of well being! My body is at its finest - EVER!
Experience The Jannaé Difference. Experience Results.
"It's all about you! Restoring your purpose, passion and potential. To rejuvenate and remember who you were created to be!"
Our Body Treatments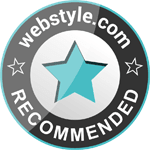 Click here to review us Let us know how we're doing!